Violence against women / girls
Sexual violence against men / boys
Abuse and violence against minors
Violence against LGBTIQ minorities
Fight against sexual violence and other types of gender-based violence, prioritizing violence against women.
Diseases / debilitating syndromes
Stigma, exclusions
Support for the integration and autonomy of people living with a disability, physical and / or mental.
Violations of fundamental rights
Crime against humanity, genocide, torture
Land grabbing, ethnic minorities rights
Human trafficking, modern slavery
Natural disasters
Fight against serious violations of fundamental rights affecting vulnerable people due to a specific situation.
Our geographic priorities
14 priority countries
On an exceptional basis, the thematic criteria may take precedence over geographic ones, hence the importance of sending us first the identification form along with a conceptual note.
Asia

Africa

Middle East &
Noth Africa

Central Amarica

Bangladesh

Laos

Myanmar

Nepal

Burkina Faso

Eritrea

Somalia

Rwanda

Uganda

Sierra Leone

 Irak

Lebanon

Yemen

Guatemala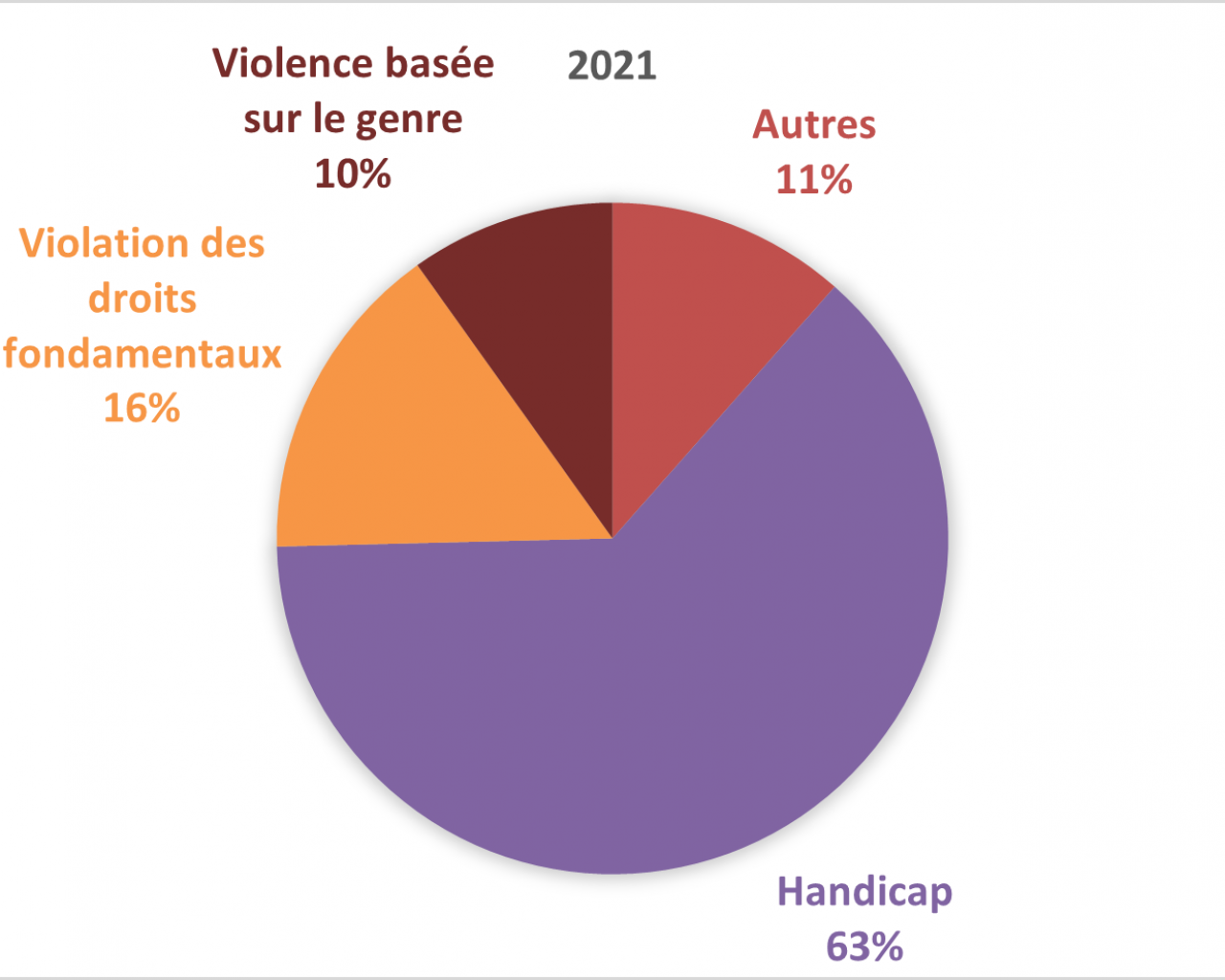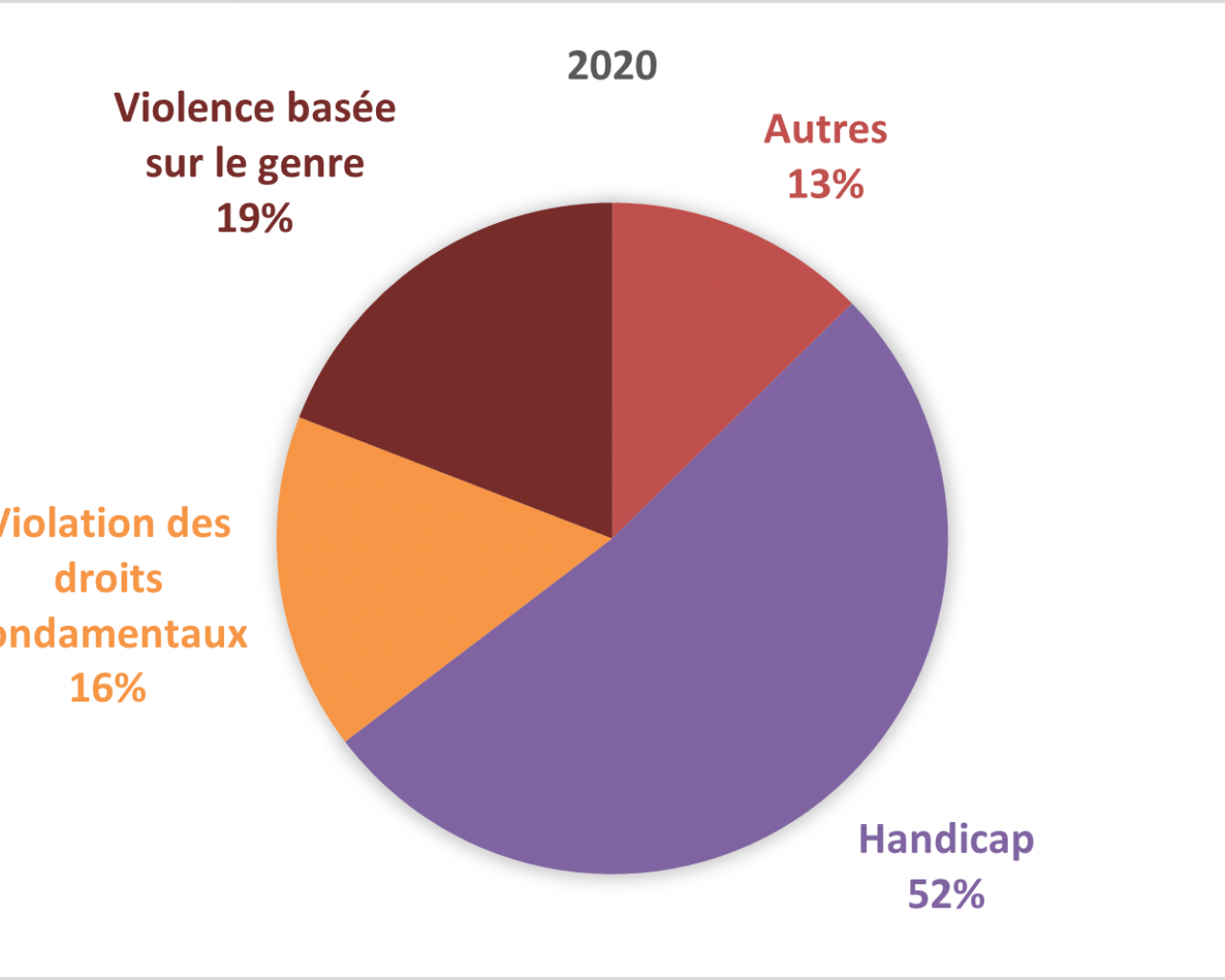 Some examples of projects funded by the Foundation
| No | Organisation | Projet | Pays |
| --- | --- | --- | --- |
| 1 | medica mondiale | Strengthening and extending local solidarity and protection networks to reduce violence against women and girls | Libéria |
| 2 | Public Association Crisis Center "Sezim" | Protection of women and girls from discrimination and violence | Kirghizistan |
| 3 | Refugee Law Project | Medical Support & Awareness Raising for Refugee Victims of Conflict-Related Sexual Violence against Men | Ouganda |
| 4 | Asociación Nacional Contra el Maltrato Infantil "CONACMI" | Transforming lives of children and adolescents victims of abuse and sexual violence | Guatemala |
| No | Organisation | Projet | Pays |
| --- | --- | --- | --- |
| 1 | Project Circleg | Development of a lower-limb prosthetic system made of locally recycled plastic | Eastern Africa |
| 2 | Sierra Leone Autistic Society | Improving Outcomes for Children & Young People with Autism and Intellectual Disabilities | Sierra Leone |
| 3 | Range of Motion "ROMP" | Expanding access to Community-Based Rehabilitation for People with Amputation | Guatemala |
| 4 | Center for the Rehabilitation of the Paralyzed "CRP" | Health & Rehabilitation Services | Bangladesh |
| 5 | Service Social pour le Bien Etre de l'Enfant au Liban "SESOBEL" | Projet interdisciplinaire pour les enfants atteints de maladies neuromusculaires / neurodégénératives | Lebanon |
Violations of fondamental rights:
| No | Organisation | Projet | Pays |
| --- | --- | --- | --- |
| 1 | Asociación Pro Bienestar en Acción – Saaq Aach'ool Nimla k'aleba'al "SANK" | Appui aux communautés indigènes Q'eqchi' | Guatemala |
| 2 | Friends International | Human Trafficking Prevention – Saving Lives & Building Futures for Marginalised Communities | Laos |